Fruit and flavor preparations for dairy products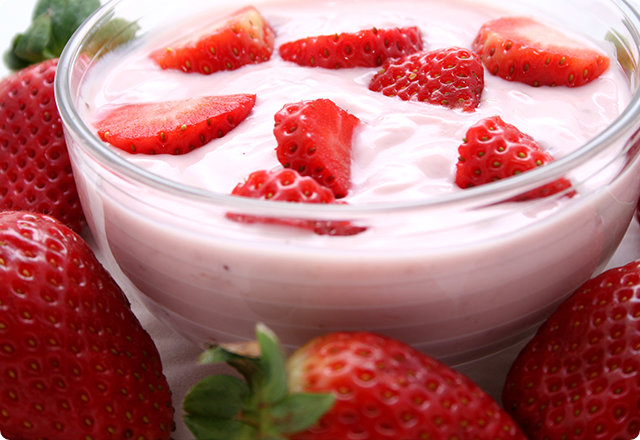 Fruit and flavour preparations for dairy industry are our largest and most diverse product group. They are an excellent addition to enrich and complement the taste of dairy products such as yoghurts, desserts, milk drinks, cream cheese, white cheese or cottage cheese.
Our offer includes over two hundred flavour compositions. The most popular are traditional strawberry, cherry, raspberry and peach.
Two-flavour combinations such as peach-passion fruit or raspberry-cranberry as well as original combinations such as aloe-mint or black currant-lavender are also very popular.
We also produce flavour additives: vanilla, chocolate, caramel, coconut or coffee, among others, which perfectly complement the taste of yoghurts, desserts or milk drinks.
We also offer sugar-free and low sugar "light" preparations, BIO-certified and sweetened with cane sugar and kosher.
The products have been developed on the basis of long-term experience and in cooperation with our Contractors. We have experience in developing individual flavour creations and solutions tailored to the needs and requirements of the customers' production lines. We provide fully aseptic packaging of the products.
Packaging:
Aseptic bags in a carton: 25 kg
Stainless steel tanks: 250, 600, 1000 kg